Camping Survival And Your Safety
And Security Depends On Making The Right Choices.
Camping Survival...And Making Choices.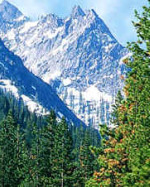 Camping survival (as with hiking) often involves making the right choices;
What time of year should you go?


Should you train and get fit before a hard trek?


Should you notify someone of when and where you're going and when you expect to arrive?


Do you take the left fork in the trail... or the right?


Should you really be going by yourself?


Are the clothes and provisions you're taking adequate?


Can you rely on your cell phone or GPS to keep you out of trouble?


Should you camp beside that fast flowing stream?


Is it safe to drink from that stream?


Being careless or foolhardy or making the wrong choice can lead to tragedy.
Obeying all the rules can help you avoid the many dangers lurking in the wilderness. But never forget... all the preparation in the world won't save you if you are unfortunate enough to be in the wrong place at the wrong time.
Camping Survival...So What Could Possibly Go Wrong?
These same incidents are to be found under "Hiking Tips". After all, whether you're Hiking or Camping out you are still exposed to the elements and whatever surprises Mother Nature has in store for you.
54 year-old female hiker accidentally shot by 14-year old hunter Sauk Mountain Trail, Washington in August 2008 when mistaken for a bear.


Lightning kills 5 hikers in Seoul July 29th, 2007. Four were killed and four injured climbing Mt. Buhkan, while on Mt. Surak another was struck and died (two others were injured).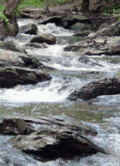 Landslide kills seven hikers in May 1999 in Hawaii's Sacred Falls State Park (many more injured). Rockslides kill another eight in May 2001 on Koolau Mountain Range, Hawaii.


Nine seniors die of hypothermia on a guided mountain climbing trip in Japan in July 2009.


There were 356 reported fatalaties in U.S. National Parks in 2003-2004. 17% were deemed to be suicide; 10% occurred while hiking; 6% while climbing, and 75% of fatalaties were male.



Two women killed by Grizzly Bears in seperate incidents the evening of August 1967 in Glacier National Park. This led to the theory that the bears may have been attracted by the scent of menstual blood. A study by Cushing in 1983 found captive polar bears attracted to seal and menstrual scents over a range of other odors; but other research with Black and Brown Bears has been inconclusive.


58 fatal attacks by Black and Brown Bears have occurred in North America in the last 20 years.


North American mountain lions are held resonsible for at least 13 deaths in the past two decades.


19-year old Canadian folk singer attacked and killed by coyotes while hiking alone in Cape Breton Highlands, Nova Scotia in October 2009.


Falling fir tree kills two hikers in Rocky Mountain National Park in 2007.


Wilderness diarrhea can result from drinking untreated water (from streams, lakes or ponds) or inadequate hygiene. Various parasites, bacteria and viruses can be picked up unless thorough hand washing, washing of eating utensils and toilet protocols are followed. Some of the nasties that can be acquired are Giardiasis and Leptospirosis(from surface water); Lyme Disease, Tularemia and Rocky Mountain Spotted Fever (from ticks);Viral Encephalitis, Dengue Fever and West Nile Virus (from mosquitoes).


---
Camping Survival...Some of the most disturbing attacks on campers have been carried out by humans.

August 2009...Two campers (19-year-male and 18-year-female) shot dead in campground near Blacksburg, Virginia. No clear motive for killings.


August 2004...Two Christian counselors (soon to be married) shot in the head as they slept in their sleeping bags. No clear motive for the killings which occurred at Fishhead Lake, Jenner, California.


January 2006... Two 26-year-old students shot dead with AK-47 in Ocala National Forest, Florida. They were chosen at random by a 19-year-old man who told a friend he wanted to become a "serial killer".


June 1977...Three Oklahoma Girl Scouts (aged 8, 9 and 10) raped and murdered in Mayes County, Oklahoma. The atrocity occurred on the first night of the camp. Their bodies weren't discovered until the next morning due to a thunderstorm during the night and the fact their tent was 260 feet away from the counselor's tent.


1968 to 1985...eight couples murdered by the "Monster of Florence" in the Tuscan countryside. The victims included a German couple who were asleep in their camper van (1983) and a French couple camped in the countryside (1985). The murders were carried out at full moon and involved satanic rites and sexual mutilation of the females.


Being out alone in the wilderness can be a liberating and wonderful experience; but that isolation can also make you vulnerable to hazards and dangers. The message is not to let fear prevent you from exploring and enjoying the great outdoors, but to always be aware of what is really out there... and not all of it is good!
---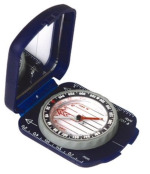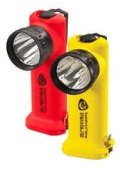 Camping Survival..."Essentials" to Keep You Safe.
Map.
Compass or GPS receiver.
Mobile phone or two-way radio.
First Aid kit.
Matches or a fire starter.
Flashlight or headlamp.
Knife or multi-tool like "Leatherman/Swiss Army".
Sunscreen and sunglasses.
Extra water and food.
Extra clothing.
Tent or plastic tarp & rope for shelter.
Signalling device (e.g. mirror, whistle, flare).
Insect repellant.
Water purification kit (either filter or chemical).
Repair kit (e.g. duct tape, sewing materials).

Newsflash: 2/27/2011 Sydney, Australia.
A gas leak caused a fireball to rip through a tent in a holiday camp explosion.
A 5 year old boy asleep inside suffered burns to 80% of his body, while two 15 year old girls also suffered shocking injuries.
Three men and one woman suffered burns going to the aid of the children; one man was rushed to hospital in a critical condition.
The adults had been cooking sausages on a BBQ next to the tent.

Camping Survival Safety Tip: Keep gas cookers well away from tents and sleeping areas.