Internet Dating Scams...The
Dark Side Of Online dating.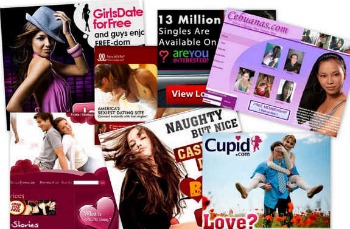 The con men and cyber-crooks behind Internet Dating Scams are out to steal more than just a few hearts.
They want a chunk of the estimated $4 billion that will be spent in 2012 on dating networks... and lots more.
Internet-love wasn't around in 1980 when the movie Urban Cowboy (starring John Travolta) featured Johny Lee singing... "hopin' to find a friend and a lover... I was looking for love in all the wrong places."
So before you go online looking for I-love or E-love make sure you're aware of some of the Internet Dating Scams that are taking place online this very minute.
Online Dating Scams.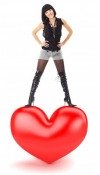 One estimate values the global online dating industry at $4 billion.
And guess what... organized crime gangs and cyber-criminals plan on getting a piece of the action with their Internet Dating Scams.
You'd better believe just how clever and devious some of the scams they come up with are... your hard earned savings, your mental and physical safety, even your life may depend on your being careful.

Author Michael Largo's research has revealed "Internet dating is becoming very popular, but since 1995, there's been... over 400 instances where a homicide has been related to the person that (the victim) met online" (ref:Wikipedia).
You really do need to be aware of Online Dating Scams.
Nigerian Scams.
The availability of the internet and e-mail has seen Nigerian Scams go global to become Nigeria's third top ranking export industry.
Unfortunately, there are guys out there who were duped into believing they were communicating with the girl of their dreams... who looked something like this.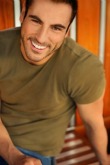 And there are more than a few females who were duped into giving their hearts and their money to a man they thought looked something like this...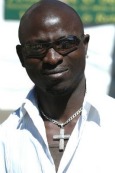 ...when in reality, they were communicating with someone behind these Internet Dating Scams who really looked more like this.
One of the biggest Nigerian Scams snared a director of Brazilian Banco Noroeste who between 1995-1998 transferred US$242 million to scammers ($170 million was later recovered).
The affect on many victims has been devastating.
Some have been driven to bankruptcy or had family relationships torn apart by internet dating scams. More tragically, some victims have committed suicide while others have attempted to get their money back by traveling to Africa only to suffer kidnapping or even death.
You need to be aware that Nigerian Scams are run by well organized, smart and ruthless criminals.
Russian Dating Scams.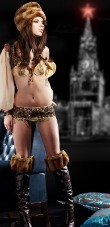 With an endless supply of photos of stunning, sexy young women it's no wonder Russian Dating Scams showing phony "Svetlana"s, "Alena"s and "Sofiya"s are breaking hearts and draining bank accounts around the world.
Russian police broke up one highly organized internet dating scams group in 2006.
It was run out of a dozen rented apartments by over 100 (mostly) young males aged 18 to 35 using around 50 computers and cell phones. Seized records show the scammers were communicating with some 750 victims and were pulling in around $300,000 each month.
Russian Bride Scams.
Russian women can be some of the most beautiful, stunning females you'll ever find on this planet.
So it's no surprise many Western men dream of finding a gorgeous, feminine, Russian woman with traditional values who will be grateful to start a new, more affluent life somewhere like the U.S.A.
The dream is these gorgeous, young women will become appreciative, devoted, loving wives and partners.
The reality is that many are Russian Bride Scams. A number of these Russian brides turn out to be manipulating schemers who's main aim all along was to:

1. Obtain a Green Card and residency in a more affluent country.

2. Take advantage of their new husband's wealth.

3. Divorce their husband and get a property settlement and as much alimony as possible... sometimes alleging abuse or mistreatment and invoking the Violence Against Women Act of 1994 to ensure residency if a Green Card hasn't yet been obtained.

4. Take advantage of as many of the entitlements their new country offers.

Unfortunately, more than a few men have learned about Russian Bride Scams the hard way.
Naturally, this scam also occurs from numerous other poorer, under developed countries like the Philippines, Asia, Africa and South America.
Chat Room Safety.
Why is Chat Room Safety so important?
Because meeting the wrong person online can cost you plenty... even your life.
A prime example is the case of 47-year-old "Internet Chatroom Murderer" Thomas Montgomery. Posing as 21-year-old marine "Tommy" he developed an online relationship with 17-year-old "Jessi" (chat name Talhotblond).
This relationship was compromised when a fellow work mate of Montgomery's, 22-year-old Brian Barret, also got involved online with "Jessi".
Jealousy drove Montomery to shoot Barret dead in the work car park.
The crazy part is, "Jessi" was actually a middle-aged woman using pictures of her daughter.
Police were astounded that the murder resulted from jealousy over a love triangle where the men involved had never met or even truly known the woman. (ref: Wikipedia)
That's why you need to be careful about who you chat with, what you say, and what personal details you reveal in a chat room.
Presented By:
BackgroundCheck.org