Don't Let Nigerian Scams
Skin You Alive.
Nigerian Scams are this under developed West African country's third largest export industry so don't count on them being shut down any time soon.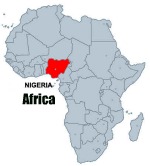 Also called 419 scams (referring to article 419 of the Nigerian Criminal Code) they rip off naive internet users to the tune of tens of millions of dollars each year.
The biggest victim was Nelson Tetsuo Sakaguchi, a senior director of Brazilian bank Banco Noroeste S.A. of Sao Paulo who embezzled $242 million between 1995 and 1998 in the 3rd biggest scam in banking history.
The bank went bust. $170 million was eventually recovered after fleets of luxury cars and mansions in Nigeria, Switzerland, and the U.S.A. were seized.
Nigerian Scams And Organized Crime.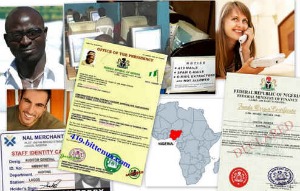 Research by Aunshul Rege of Rutgers University, USA in 2009 described in detail how well organized Nigerian Scams function:
Young members with computer skills and speed are recruited from the many cyber cafes.


"Organizers" are put to work constructing fake profiles using phony pictures (e.g. from modeling web sites) and fake documents (some provided by dishonest government officials).


Some of these (often college graduates) work composing romantic letters and mapping out online courtships while others acquire e-mail lists for bulk mailing.


Tech savvy hackers are used to steal credit card details and carry out Identity Fraud.


"Cross-overs" (who hold legitimate government and financial positions) also assist criminal networks with fake letterheads, documents, money orders, stamps, seals, id, etc.


"Communicators" establish contact with the targeted "Mugu" (meaning "fool"), sometimes on genuine dating web sites and sometimes using Identity Theft to open accounts on these sites.


"Executors" who can speak foreign languages then go to work scamming unsuspecting victims via email and phone using their communication skills.


Trained Psychologists are sometimes hired to help coach Executors in how to handle difficult "Mugu" (fools or victims).


"Enforcers" are entrusted to coerce or extort victims to pay up, and to protect the organization should aggrieved victims show up trying to reclaim lost money.


"Money Movers" finally facilitate the flow of scammed monies around the globe.


Scammers work 6-8 hour shifts around the clock.
Statistics And Facts On Nigerian Scams.
Experienced scammers expect a "strike rate" of 1 or 2 replies per 1,000 messages emailed; they expect to land 2 or 3 "Mugu" (fools) each week.


One scammer boasted "When you get a reply it's 70% sure you'll get the money".


Some scam members are as young as six years of age.


Nigerian Scams are the country's 3rd largest export earner and have defrauded millions of victims.


The internet cafes of Lagos (population 14 million) in Nigeria are the hub of Nigerian Scams.


Scammers aim to earn at least $1,000-$2,000 per month. Some earn thousands per week. The average wage in Nigeria is $1 per day.


Some dating web sites screen new applicants and try to filter out scammers. Australia's Cupid Media rejects up to 3,000 (around 20%) of the 15,000 new profiles it gets daily, especially from specific countries like Nigeria.


Nigerian Romance Scams target men and women in equal numbers.


Stolen credit cards are often used to buy and send flowers and gifts when courting victims.


Scammers are patient and expect to spend 6-8 months "courting" victims.
The Harm Caused By Nigerian Scams.
1. Scam Victim's Monetary Losses
...some of the bigger ones include:
1992-1994... American business man from San Diego duped out of $5.2 million dollars.
1995-1998... $242 million scammed from a director of Brazil's Banco Noroeste S.A. of Sao Paulo. This scam also resulted in two murders
2008... American woman from Oregon cheated out of $400,000 in an inheritance scam.
2009... Australian woman loses $600,000 in a romance scam.
A number of these unfortunate victims end up bankrupt.
2. Scam Victims Commit Suicide.
2003... an English senior technician sets himself alight and dies of his burns.
2006... an American hangs himself in South Africa.
2007... a Chinese student in an English university commits suicide after a lottery scam.
3. Scam Victims Kidnapped.
Some desperate victims have attempted to recover their losses by actually traveling to Nigeria (not a good idea) to track down the scammers... with disastrous consequences.
1996... a Swedish business man is kidnapped and $500,000 is demanded for his release.
1999... a Romanian man suffers the same fate and the same $500,000 ransom is demanded.

2008... a Japanese business man is kidnapped and $5 million ransom demanded from his family.
4. Scam Victims Murdered.
1994-1997... scammers are believed to have murdered at least 15 victims of various nationalities during this time.
1999... Norwegian business man is murdered in South Africa in a scam gone wrong.
2004... a 29 year old Greek man is murdered in South Africa after his family refuses to pay a ransom. (ref:Wikipedia)
Nigerian Scams Part.1
419 Scams Part.2
419 Scams Part.3