Top 10 Really
Cool Spy Gadgets.
Cool Spy Gadgets can help protect your family and assets, enhance your safety and security, or help you gather evidence or information.
They can also be used for fun to take fantastic hands-free adventure videos while mountain biking down a rugged trail, landing that huge fish, or skiing down a challenging slope.
Some examples of where these cool spy gadgets might come in handy:
Hidden cameras can capture malicious neighbours damaging your property.


Nanny cameras can check that your baby-sitter isn't mistreating your kids or stealing from you.


Home cameras connected to your computer allow you to check inside and outside your home while away on vacation.


Covert cameras hidden in ties, caps, sun glasses, spy pens or spy watches can record activities and dialogue when gathering information or evidence.


Hidden cameras in the workplace can detect thieving or misbehaving employees.


The movements of cheating spouses or errant kids can be monitored.
So here's our list of Top 10 Cool Spy Gadgets:
No.1 Spy Pen Camera:
Record business meetings with a portable recorder Video Spy Pen that quickly changes from megapixel still photos, to voice recording mode, to video recording mode with the flick of a switch.
More Spy Camera Pen
s
No.2 Spy Sunglasses Camera:
A Sunglasses hidden DVR Surveillance Camera is perfect for filming outdoor activities like bike riding, skate boarding, snow skiing and other adventure sports, and a must for journalists, investigators, and intrepid travelers in difficult locations.
No.3 Wall Clock & Nanny Cameras:
Covert built in Pinhole Spy Cameras hidden in a wall or radio clock are a great way to carry out discrete surveillance of your housekeeper or staff to check their performance or honesty.
Think you shouldn't worry about how your nanny is really looking after your kids?... Just Google "Nanny abuse caught on cam" and you'll get 1,760,000 results!
No.4 Spy Watch Video Camera:

An innocent looking wrist watch can incorporate a powerful mini camera with clear video and audio to record meetings, special events, or for covert surveillance to record files that can quickly and easily be transferred to computer.
More Spy Watches
No.5 Motion Sensor Home Video Cameras:
Find out if someone is trespassing in your home or snooping in your office while you're away with a motion sensing mini-camera hidden in a book, a clock, a tissue box, even a fake rock.
No.6 Cell Phone Spy: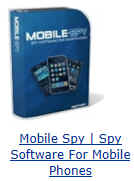 Cell Phone Spy software is an application for smartphones that enables you to listen in to and record the target phone's voice calls, emails and SMS text messages; to track its location, even turn it into an eavesdropping microphone.
Like most things, it can be used for good or evil... and its legality may be a issue in some cases.
Mobile Phone Spy Software
No.7 Cell Phone Encryptor:
Completely secure telephone conversations are possible with encrypted phones that prevent a third party from eavesdropping on your conversations and stealing private, sensitive information.
No.8 Belt Buckle & Tie Cameras: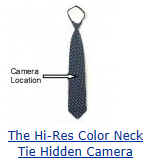 No self-respecting, elegant spy about town or James Bond would leave home without these cool Spy Weapons.
No.9 Cap Spy Camera:
A high resolution covert pinhole Color Wired Camera hidden in a baseball cap... the perfect way to discretely record video.
No.10 Bionic Ear Dish with Amplifier and Deadphones:
The Bionic Ear with Booster Dish can magnify faint or distant sounds up to 100 yards away, and is highly directional allowing easy location of a sound source.
A VERY UNCOOL SPY GADGET...
... and why you need a RFID (Radio Frequency Identification) WALLET to stop a thief from skimming your details and stealing your cash or ID.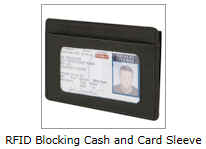 * An RFID wallet uses the Faraday Cage principle to cancel out probing electromagnetic fields from the skimming device.
http://www.travelessentials.com
NewsFlash: November 28, 2012.
Assassin Arrested with James Bond Style Weapons:.
South Korean authorities have displayed the 3 James Bond style weapons being carried by a North Korean would-be assassin arrested recently.
Two were disguised as "Parker" pens. One hid a fine hypodermic needle which injected poison that causes paralysis, suffocation, and instant death. The second contained a single bullet that fired and released a fatal nerve poison powder into the skin.
The third spy weapon was a torch that could accurately fire 3 bullets.
The intended target was North Korean defector Park Sang-hak who now actively campaigns by releasing propaganda bearing helium filled balloons to fly over North Korea.
Uploaded by CNN, November 2012.
Cool Spy Gadgets ?