Our Favorite Top 10 Songs From
The Safety and Security Hit Chart.
The following Top 10 Songs picked by the "Crazy" team for their "Songs To Keep You Safe" Hit List may not be the song titles you'd pick.

If you think you can come up with a better Top 10, send it to us ("Contact Us")... and we'll add your Top 10 list of songs to ours.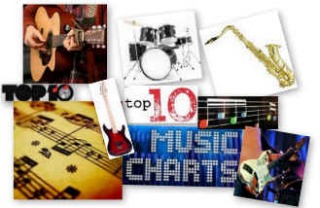 The Safety and Security Top 10.
Stayin' Alive.....BeeGees (1977).


Help!.....Beatles (1966).


Hold On I'm Comin'.....Sam and Dave 1966).


Drugs Don't Work.....The Verve (1997).


Strangers In The Night.....Frank Sinatra (1966).


Somebody Stole My Car.....The Kinks (1991).


Burning Down The House.....Talking Heads (1983).


I Will Survive.....Gloria Gaynor (1979).


You Better Run.....Pat Benetar (1981).


Dangerous Times.....Cher (1987).


And then there are those that missed out... like "Janie's Got A Gun" (Aerosmith 1989), "Rescue Me" (Fontella Bass 1965), "Ready For The Storm" (Deanta 1994), "Can I Get A Witness?" (Marvin Gaye 1963), "I Bit Off More Than I Could Chew" (Suzi Quatro 1975)... and that classic by Savage Garden "Crash and Burn".
There are heaps more song titles out there. So have a go and send us your selection,
Cheers, from the "Crazy" Team.