Russian Bride Scams...It's
All About the Money, Honey.
No Ugly Brides In Russia.
Little wonder Russian Bride Scams continue to entrap lonely, vulnerable men around the world... some Russian women are the most beautiful, stunning females you'll ever find on this planet
One Russian Internet Marriage Agency tells us... "There are no ugly brides in Russia...Russian women are very adaptable and down to earth... Russian girls believe that foreign men make better husbands than their Russian counterparts... there are lots of successful marriages between Russian women and Canadian, British, Australian, Spanish, German and other men from all over the world...Russian brides are unique that you can not find in any other Western woman." (sic)
Quick... where does a guy sign up?
Russian Bride Scams.
It's no surprise many Western men dream of finding a gorgeous, feminine, Russian woman with traditional values who will be grateful to start a new, more affluent life somewhere like the U.S.A.
They dream these gorgeous, young women will become appreciative, devoted, loving wives and partners.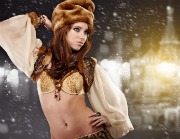 The reality is that many are marriage scams.
A number of these Russian brides turn out to be
manipulating schemers
who's main aim all along was to:
1. Obtain a
Green Card
and residency in a more affluent country.
2. Take advantage of their new
husband's wealth
.
3.
Divorce
their husband and get a property settlement and as much alimony as possible... sometimes
alleging abuse or mistreatment
and invoking the
Violence Against Women Act (VAWA)
of 1994 to ensure residency if a Green Card hasn't yet been obtained.
4. Take advantage of as many of the entitlements their new country offers.
Unfortunately, more than a few men have learned about Russian Bride Scams the hard way.
The Reality...Facts & Figures.
Many of these marriages are simply a way for foreigners to gain citizenship in First World countries that have strict immigration laws.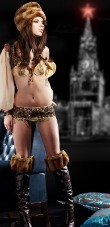 Around 300,000 marriage-based visas are issued in the U.S. each year.


Marriage based visas represented 27% of the 2007 intake (Employment-based visas came second at 14%).


The U.S. Citizenship and Immigration Services (USCIS) believes up to 30% may be fraudulent.


9,184 abused spouses filed petitions for permanent resident alien status in 2008 in the U.S. Around 70% were approved.


An estimated 8% of U.S. citizens are lawfully married to foreigners.


U.S. Immigration and Customs Enforcement say over 800 scammers have been convicted of marriage fraud since 2006.


The Fraud Detection and National Security unit of the USCIS is searching social networking sites like Facebook and MySpace for leads to Immigration Marriage Fraud.


U.S. soldiers and sailors were recently involved in a Russian bride scam where the the women gained citizenship and the enlisted men generous housing allowances... 33 couples were arrested.


The European Union has similar problems. In 2010 it was found that one-in-six of all marriages in Ireland were sham, with Pakistanis the main group seeking entry.


More facts and figures can be found at Russian Dating Scams.
Russian "Bitch" Schools.
"Bitch Schools" are a phenomenon that sprang up in post-communist Russia.
Young Russian women are coached "how to seduce and marry rich men".
These "schools of seduction" charge from $200 for a six week course and promise to teach aspiring "material girls"... "How to Snare a Billionaire"... "The Art of Seduction"... "Lessons in Love for Millionaire Hunters" and "How to Marry in Three Months".
This article by the English Sun Woman's Rebecca Ley (July 2008) is a crack-up, especially where the 22-year-old coach says... "Act a bit shy and if you realise you're getting into a 'situation' and haven't got nice underwear on... just take them off and tell him that you forgot to put any on."
http://www.thesun.co.uk/sol/homepage/woman/article1447049.ece
So if you see some pretty young thing in Russia wearing a T-shirt (as we have) that reads...

No Ferrari
No Mansion
No Yatch

No Chance!
... then you'll know she probably means it.