Commercial Investment Properties...
The Benefits, The Risks.
Commercial Investment properties where you have a AAA tenant paying all out-goings and signed to a long lease can be dream investments.
However, commercial properties in second or third rate locations can be your worst nightmare in a severe economic downturn if your tenant moves out or goes broke.
Commercial Investment Properties... The Benefits.
Top Tenant=Instant Capital Gain... finding a AAA tenant for a untenanted or under-tenanted property instantly increases the capital value of a property. That may involve checking out a tenant's previous payment histories, credit files, and their ability to survive sudden economic downturns or new competitors.
A study by Standard &amp Poor's from 1987-2002 found AAA rated tenants had a default rate of just 0.52%.
Whereas BBB tenants had a default rate of 6.64%... and CCC tenants a default rate of 54.38%.
A tenant's rating will depend on their business model, future prospects for their industry sector, their financial strength, quality of management, debt to equity ratios, and operating margins.
New looming threats or changes in customer shopping habits need also to be factored in (e.g. local retail sales being lost to overseas suppliers on the internet or broadband delivery of movies via the internet) as part of a tenant's risk analysis.

Commercial Leases... are generally longer with automatic rent increases.
Outgoing Costs... are generally paid by the tenant.
Higher Yield... commercial properties often deliver net yields two to three times higher than residential property.
Commercial Investment Properties... The Risks.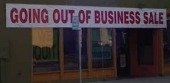 Don't ignore local market conditions... you can make money from 2rd or 3rd rate commercial investment properties in a booming market. But a severe recession is a real game changer. And buying a great property in a slumping market can still cost you heaps if your tenant goes broke.
Inadequate Due Diligence...not seeking expert professional advice about contract and tax law, finance, leasing agreements, insurance, accounting, all aspects of the property's condition (including title, zoning, land use regulations, survey, etc), and the quality of your tenant, can prove very costly.
Get Your Math's Right... your profit depends on income net of all expenses. Don't over estimate your income or under estimate your expenses.
Don't Over Leverage... borrowing too much money can be fatal.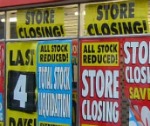 Have A "Worst Case Scenario" Plan... if things go wrong (e.g. cost over runs, management problems, problems with tenants, etc) make sure you have an exit strategy. Don't go broke trying to turn around a dud.
Bank Loan to Value Ratios... are generally lower for commercial properties meaning you need to invest more of your own money.
Vacancy Risk... losing a tenant can be a disaster if the property is special-use, in a poor location, or at the mercy of hard economic times.
Location Risk... be on the lookout for changes that could detrimentally affect your property (e.g. changing local infrastructure, new road by-passes, new shopping centers springing up nearby, new competitors, etc).