Hotel Safety... Just How Safe
Are You In Your Hotel Room?
Some Facts About Hotel Safety.
The question of Hotel Safety has recently become a major concern for both tourists and business travellers.
The terrorist attacks of 9/11 on American soil in 2001, the Bali bombing in 2002, and especially the 2008 attacks on three luxury Mumbai hotels were a "wake up" call to many in the accommodation industry about hotel safety and the need for vigilant security protocols.
However, a survey in 2003 by HOTEL Asia Pacific and hospitality IT consultants Pertlink revealed the following disturbing information:
When asked "Do you consider your building secure?"... 36% answered "No".
Almost 50% had not increased spending on security since 9/11.
Less than 25% had increased security budgets post Bali.
Only 60% of staff wore security photo ID.
Less than 40% man all entrances or exits.
Almost 25% didn't have sprinkler systems in guestrooms.
Over 50% did not require photo ID at guest registration.
Almost 20% permitted registration under an alias rather than verified ID.
Almost 50% of room attendants didn't request ID when asked to open a guest room door.
Over one third employed plain clothes security guards.
13% didn't carry out regular patrols of their grounds.
One third admitted to having lost Master Keys!
38% didn't carry out security checks on contractors.
A more recent analysis of hotel safety and crimes against guests in tourist accommodation in Miami Beach, Florida (by Taiping Ho, Jinlin Zhao, Michael Brown in 2009) concluded that "a majority of crimes were property-related; burglary and theft... such victimizations might be significantly minimized if managers enhanced crime prevention measures such as increasing security in the parking lot or installing more surveillance cameras inside and outside the building."
Their analysis also noted: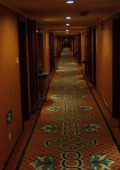 "The reluctance of staff to report victimizations".


"Some police departments not having an accurate record of victimization".


"30-40 crimes occur in hotels daily in Central London" (Jones & Groenenboom, 2002).


"Victims of robbery were likely to be foreign tourists who were unfamiliar with their surroundings".


"...(there are) important contributing factors to crime, such as 'inadequate security measures' (Mawby & Jones...a British study of hotel burglary...2004)... hoteliers were not convinced that such crimes would have any negative impact on the tourist industry".


"...tourists adopt different behavioural patterns while on holiday, which makes them more vulnerable..."


"...most burglars are locals who take advantage of available targets (that means you, the tourist)".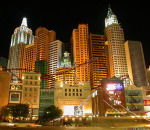 "93% of offences against guests involved burglary, theft and car break-ins."


"80% of car break-ins happened in the night... burglaries occurred around the clock".


"a vast majority of reported crimes were unsolved."


60% of crimes were committed during the quieter "off-season" possibly due to lower staff levels.


"Research strongly suggests that many crimes are committed by employees"...Michael Brown.


And it would appear that things get worse during a recession when hotel safety becomes even more important:
"The current (economic) downturn is associated with significant cuts in security," says Dave Wiggins (former president California Tourism Safety & Security Assoc.)... USA TODAY, 5/19/2009. He is one of several security experts to warn that hard economic times have resulted in a rise in hotel crimes which in some cases involve staff who are themselves under finacial pressure due to fewer working hours and lower paychecks. Not all operators carry out pre-hiring criminal background checks on employees.
Hotel Safety...Just How Safe Is Your Room Safe?
The answer is not as safe as you might think.
Staff must have easy access to safes when guests forget the code, forget to empty the safe before departing, the safe lock jams, or there's a power failure.
Usually electronic safes can be opened with a master key or tool via a keyhole, or with a numerical bypass master code.
Then there's the matter of how well the safe is bolted down. Some are screwed or bolted to loose shelves in closets, while others are simply glued to a wall or shelf.
Examples of room safe theft:
Thieves steal $16m in jewellery and cash from the luxury suite of a Saudi princess in Porto Cervo, Sardinia in August 2009. Italy's La Stampa newspaper reported a master key was used to gain entry while the guest was at dinner. The room safe (which was only secured with silicone) was ripped from the wall and removed. Italian and Saudi diplomats were said to be holding talks over the matter.


A German tourist in Pattaya, Thailand returned to his room after a night out to find his door open and the room safe missing ( February 2010). Items stolen included 5,000 Euro, his passport, airline tickets, and 150,000 Baht. Police were trying to locate a middle-eastern man who had checked into a nearby room without completing his registration documents and who had since vanished.


2008...an employee at a luxury San Antonio hotel was arrested for stealing laptops, iPods and other items from guest rooms. He'd also torn checks out from the back of guest's checkbooks assuming their theft wouldn't be detected for quite some time.


A spate of room safe thefts across Palma de Mallorca, Spain in 2009 led a GermanRTL TV news crew to investigate. Their hidden cameras recorded hotel staff using a mastercode to unlock their safe (they said they'd forgotten the combination). Using this code they were able to access every other room safe in the hotel. The crew later had money stolen from their wallets in the room safe. A tour group leader they interviewed said these thefts had been occurring for years, and he himself had been robbed of 14,000 Euros from his room safe.
So the message is clear.
You don't really know who has access to your room safe
. It might be dishonest hotel staff, disgruntled ex-employees, contractors working on site, professional thieves who know how to break in (sometimes with staff assistance)... you just don't know.
Newsflash: January 12, 2011.
Irish Beauty Queen Strangled in Mauritius.
Michaela McAreavey, 27, Irish beauty queen and daughter of a prominent sports personality was on her honeymoon on Mauritius in January this year.
She left the pool of her 5-star hotel and walked 50m to her hotel room to get some biscuits. When she failed to return her football star husband went looking for her.
He found her strangled in their room's bath tub. There was no sign of forced entry to the suite nor sign of a struggle.
Police concluded she may have disturbed a thief and that the killer had used an electronic key-card to gain entry.
Police later interviewed 6 suspects, all locals from the island.
Hotel Safety...A Staff Member Robbing A Guest's Room-Safe...
"Do you believe the cheek of that guy!"
---
Hotel Safety...Terrorist Attacks And Armed Robbery.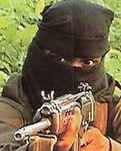 A couple of recent horrific attacks on guests remind us that far greater dangers can befall the traveller who happens to be in the wrong place at the wrong time.
Firstly, the shocking Mumbai (India) attacks of November 2008. Three luxury hotels were attacked by heavily armed militants with automatic weapons and grenades who stormed through the buildings wreaking havoc and killing around 80 staff and guests.
Secondly, two low budget hotels in Rio de Janeiro, Brazil were attacked on the eve of "Carnival". Both hotels (one in the city centre, the other near Copacabana beach) were attacked and occupied within a 24 hour period by gunmen armed with handguns, knives and grenades. 47 international tourists were tied-up and robbed of everything they had...money, cameras, iPods, laptops,jewellery, passports.
It goes to show that hotel safety can't be taken for granted even in a luxury hotel.
---
Hotel Safety Tips.
Pick a better quality hotel in a safe district or location.


Business travellers need to stay where the front desk is staffed 24 hours a day, and has on-site security guards and adequate surveillance cameras.


Special Note:

Business travellers should avoid Hotel Public Computers and Hotel Business centers where possible. Many are riddled with spyware and viruses designed to steal account names, credit card details and passwords.


Choose a room between the third and seventh floors; high enough to discourage easy break-ins from outside but not too high to prevent a quick exit down in an emergency. Identify a fire escape route.


Keep your room number private from other guests and hotel staff where possible.


Avoid rooms near stairwells and down isolated corridors.


Keep your door locked at all times using any deadbolt, chain or security latch present.


The better hotels should have Radio Frequency ID card-keys for improved hotel safety (instead of older-style keys or magnetic stripe key-cards which thieves can copy with portable scanners), wide-angle peep holes, and high security deadbolts.


The inside of the door lock should allow you to activate a button to block out all external keys.


Never open the door to strangers. If they claim to be hotel staff use the peephole to check for ID and uniform. Call the front desk to verify.


Use the room safe for valuables. Better still, use the front desk safe.


When you leave the room turn on the TV or radio, leave a light switched on, and hang out your "Do Not Disturb" sign. Leave would-be-thieves guessing as to whether you're really in or not.


Never hang out the "Maid, Clean This Room" sign. It tells everyone your room is unattended.


Don't get in an elevator with anyone you don't like the look of.


Be wary if access to guest-room floors isn't restricted to guests with electronic key cards.


Be on your guard if using a stairwell, especially if alone.


Be wary of balconies that allow access from adjacent rooms.


If there is a door to an adjoining room without a deadlock ask for another room.


Don't leave any valuables lying around to tempt cleaning staff. Consider locking your luggage while out.


Carry a wedge-door-stop-alarm, motion sensor alarm or traveller's door lock.


Room-service-tray leftovers left out in the hallway may signal a lone traveller and pose a risk, especially for women.


Keep your room key with you at all times. Handing it in at the front desk tells observers (including staff) that your room is unattended.


Carry a small flashlight in case of power outage.


Never invite newly met guests back to your room.


Always be aware of your surroundings and on the lookout for suspicious persons loitering around.


Don't stay in small hotels in high crime areas or near highways.
---
Hotel Safety Devices to take with you.