Be "Travel Smart". Don't Let A Bad
Vacation Plan Ruin Your Trip.
Vacation Plan Tip 1 ... How Did They Get It So Wrong?
One couple's vacation plan began by booking a flight online from London To Sydney, Australia. Instead they flew in the opposite direction and ended up in Halifax, Nova Scotia in transit to the former mining town of Sydney, in north-eastern Canada.
But they weren't the only ones to land in trouble at the slip of a "mouse".
One company executive assistant meant to book her boss from Boston (BOS) to London, U.K. Being clever, she knew...(doesn't everybody!) that London Air Port obviously had to be LAP.
Problem was, LAP is La Paz, Mexico! The two main airports in London are Heathrow Airport (LHR) or Gatwick (LGW)in London.
Other vacation plan mistakes include:

...booking San Juan(SJU) Puerto Rico instead of San Jose(SJO) Costa Rica.
...mistaking Recife, Brazil for Arrecife in the Canary Islands.
...flying to Lisbon, Portugal instead of Lisburn, Northern Ireland.
... Dakar, West Africa instead of Dhaka, Bangladesh.
...San Jose, California instead of San Jose, Costa Rica.
...La Paz, Bolivia instead of La Paz, Mexico.
...San Diego, California instead of Santiago, Chile.
...confusing Los Angeles(LAX) U.S.A and Lagos(LOS), Africa...etc, etc, etc.
But it gets worse. In 2008 almost two million British holiday makers arrived at their destination with the wrong currency.
You got the picture? Double and Triple check all your travel details! Don't let a slip-up in your vaction plan ruin your holiday.
And here's one for the ladies. Apparently research has also shown that men are twice as likely to book the wrong hotels or flights as women.
Go figure!
Vacation Plan Tip 2 ... Check Your Passport Expiry Date.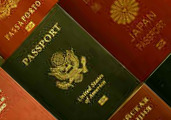 Front up at the airport check-in counter with a passport that expires in less than 6 months and you might be shocked to find you won't be allowed onto your flight.
Instant panic! "What a disaster! How could I overlook this? Our holiday is ruined before it even begins. This is going to cost me big time!
Many countries insist that your passport must not expire not less than 6 months after your arrival.These include: Thailand, India, Brazil, UAE, Ecuador, Indonesia,Israel, Singapore, Belgium, Tunisia, Romania, Sri Lanka, Malaysia, and Paraguay.
Others require not less than 3 months: Switzerland, Denmark,Croatia, South Africa, Estonia, New Zealand, Fiji, Cambodia.
And if you happen to have an Israeli stamp in your passport you'll be refused entry to most Arab and Middle Easterncountries, and some African countries. You'll have to apply for a new one before travelling, which sometimes takes weeks.
And if you don't have at least two blank pages you can't enter South Africa.
Last, but not least...you'll need at least two complete sets of copies of all the necessary documents in case you need to apply for a new passport. One set to carry with you in your luggage ( we normally carry two sets with us...one in a suitcase, and one in our hand luggage). And one set to leave behind with your family, friend or neighbour.
Vacation Plan Tip 3 ... Roaming and Phoning.
Today's multi-featured mobile phones, and especially iPhones, can download enormous amounts of data.
No wonder, then, that some travellers have been caught out by huge phone bills when arriving back home. In some cases up to $8,000 or more.
You need to realize that when you're overseas your local phone company has to team up with international carriers. Result?... your "roaming rate" sky-rockets. iPhones can be automatically downloading data and racking up hefty international data-transfer fees even if you're not making calls.
Check with your carrier before you leave. Confirm exactly what charges you might be up for, be it making calls,texting, receiving, etc. Don't waste your time or money downloading YouTube videos...You came here to see a new part of the world, so leave your old one behind for the moment.
Consider replacing your SIM card (if your phone's not locked). Perhaps leave your iPhone at home and buy a cheap local phone and SIM at the other end.
Over looking unexpected phone charges in your vacation plan could cost you heaps.
Vacation Plan Tip 4 ... Credit Card Do's and Don'ts.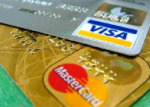 Protecting your savings is a must in your vacation plan:
Do
:
...Be on full alert of whose around you when using an ATM machine.
...Avoid using machines late at night in out of the way places.
...Get your card issuers
emergency contact phone numbers
in each country.
...Check your card's expiration date and credit limit.
...
Inform your credit card issuer of your travel plans
.Then they'll be expecting overseas transactions and won't "red-flag" you leaving you stuck.
...
Take more than one card
. Take 2 or 3 debit cards, each loaded with say $1,000 to $3,000 and with different pin numbers if possible. Keep your credit card safely tucked away in your money belt, only for emergency. Then if one card is lost or stolen, or an ATM machine swallows it...
"no hay problema"
.
Don't
.
...Lose your receipts. You'll need them to check your statement after you get back.
...
Ever let your card out of your sight
...card skimmers are everywhere.
...Go alone to the ATM... always try to have someone with you.
And remember, it's always wise to have some cash on hand at all times.
Vacation Plan Tip 5 ... Get Your Shots.

The more out-of-the-way places you visit the more at risk you are. Don't put your health or life at risk with an inadequate vacation plan... ignorance is not bliss...it's dangerous.
Rabies is now endemic in Indonesia's diving and surfing Meccas of Nias Island and Bali. There have been 13 reported deaths this year in Bali alone (many more in remote villages go unreported). In fact, the World Health Organization tells us that "Rabies is widely distributed across the globe. More than 55,000 people die of Rabies each year. About 95% of human deaths occur in Asia and Africa".
Fiji has experienced an out break of Typhoid fever and tourists have been advised against joining in kava-drinking ceremonies when visiting villages where sanitary conditions are substandard. However, while Typhoid vaccination is recommended, it doesn't provide complete protection.Travellers are still advised to take their own bottled drinking water when visiting remote areas and villages.
And a small outbreak of Hepatitis A occurred recently in the Pyrenees region of France. Contaminated Turkish sun-dried tomatoes were tracked down as the culprit.
So check out what precautions you need to take before you go.
And very important...allow enough time beforehand.
A Hepatitis B vaccination requires three injections over four to six months. A Rabies vaccination also requires three injections over a one month period. While the Hepatitis A vaccine requires one injection four to six weeks before leaving.
Rushing in to see your doctor the week before you head off just won't cut it!
Vacation Plan Tip 6 ... Travel Insurance.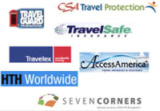 The Australian Dept. of Foreign Affairs puts it plain and simple:
"Regardless of how healthy and fit you are, if you can't afford travel insurance, you can't afford to travel".
Especially when a medical evacuation can cost $70,000 and much more, or that complicated medical problems have resulted in hospital bills of $300,000 plus.
But remember to always read the fine print so you know exactly what exclusions apply leaving you not covered. Examples, leaving baggage or valuables "unattended", "civil unrest", "pre-existing medical conditions",or Quarantinable disease outbreaks" like Swine Flu;or being under the influence of alcohol or drugs.
Also be aware that if your government issues a "Do Not Travel" warning for a destination that you may not be able to get insurance. And that if you're already there there is likely no automatic refund policy applicable.
Especially be careful with free travel insurance provided by your credit card. Some offer very basic cover only. You may find yourself paying all your bills up front, then find yourself haggling with the insurance company when you come back over how much they'll reimburse you...Well, good luck!
If faced with a medical emergency overseas you need to know that your insurance will provide access to a 24-hour assistance call centre, provide comprehensive cover, and be accepted in overseas hospitals and clinics in lieu of up-front-payment.
Travel Insurance is an important part of any vacation plan.
Vacation Plan Tip 7 ... Final House Security Check-List.
Cancel newspaper deliveries while your away.
Arrange for a trusted neighbour or friend to clear your mailbox.
Organize to get your lawn mown and trash bins put out/collected by someone you trust.
Set timers to switch on lamps and a radio/TV to give an occupied look.
Unplug all other electrical appliances to reduce the risk of fire.
Switch off the water heater and any airconditioners or heaters.
Secure all doors and windows with appropriate bolts and locks.
See that any pets are placed and well cared for while you're away.
Lock any cars left in the garage.
Disconnect the automatic garage door (some thieves use scanners to gain entry).
Leave a house key with a friend or trusted neighbour in case access is necessary.
Switch on any security system you may have, but have someone ready to attend to it (hopefully that "trusted neighbour" again) should it go off... even if accidentally.
Leave contact phone numbers and a copy of your itinerary with family, friends, or a neighbour in case they need to contact you in an emergency.
Phew!
Now
...lock the front door, and go!